Lych Gate Renovation
Site Administrator
Added at 15:12 on 23 May 2021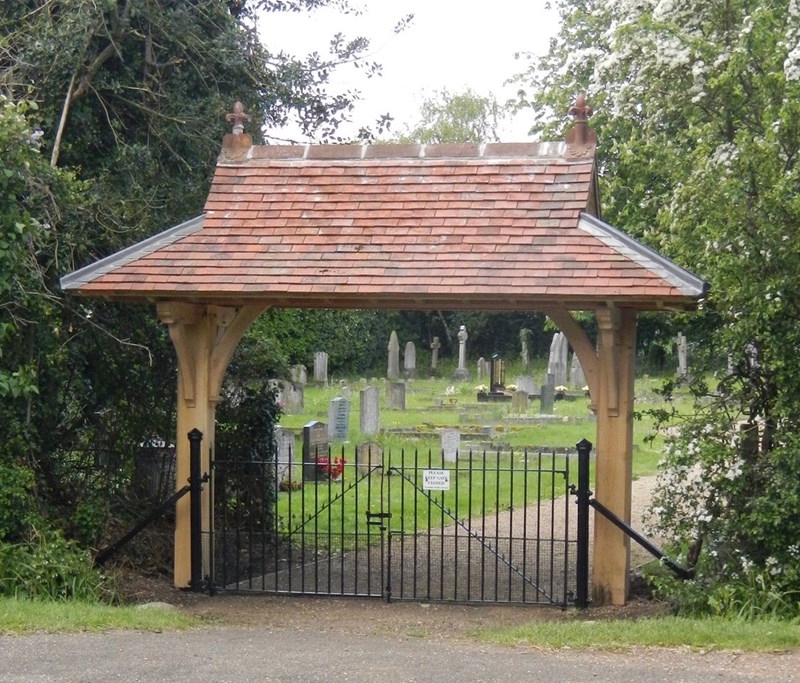 The renovation of the Lych Gate at the entrance to the cemetery has been completed and it looks very splendid.
If you visit you will note that it has been set further back from the ditch and hopefully this will now prevent water damage to the base.
Together with the repairs to the war memorial and the resurfacing of the path this now completes the renovation work at the cemetery.